Suzdal Vicinity
It is believed that Prince Yuri Dolgoruky decided to build a new town not far from Suzdal at the confluence of the Nerl River and the Kamenka River. The plans were not destined to come true. Now there is a small village of Kideksha. And the white-stone church of Boris and Gleb. Its construction dates back to 1152. It is one of few surviving churches of pre-Mongol Russia.
One and a half kilometers from the Church of Boris and Gleb, on the high bank of the Nerl River, there is the Resurrection Church in the village of Novoselka - Nerlskaya, built in 1795 in the provincial baroque style.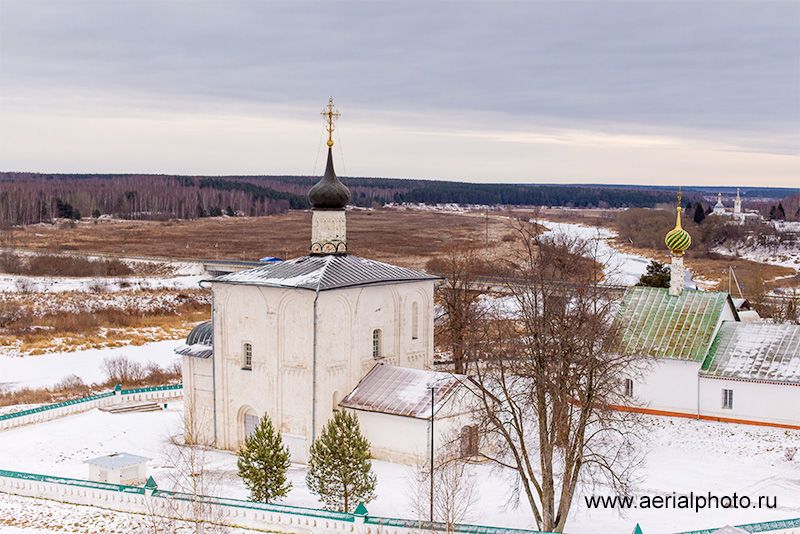 Church of Boris and Gleb. Kideksha.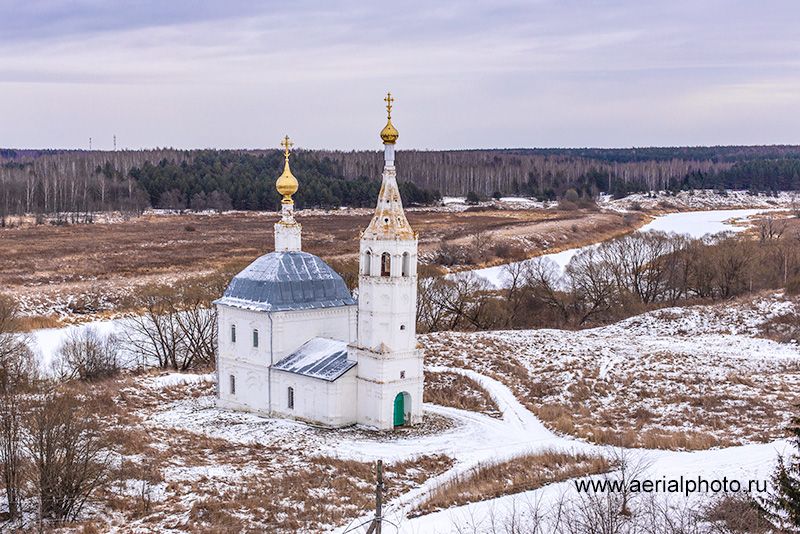 Resurrection Church. Novoselka Nerlskaya.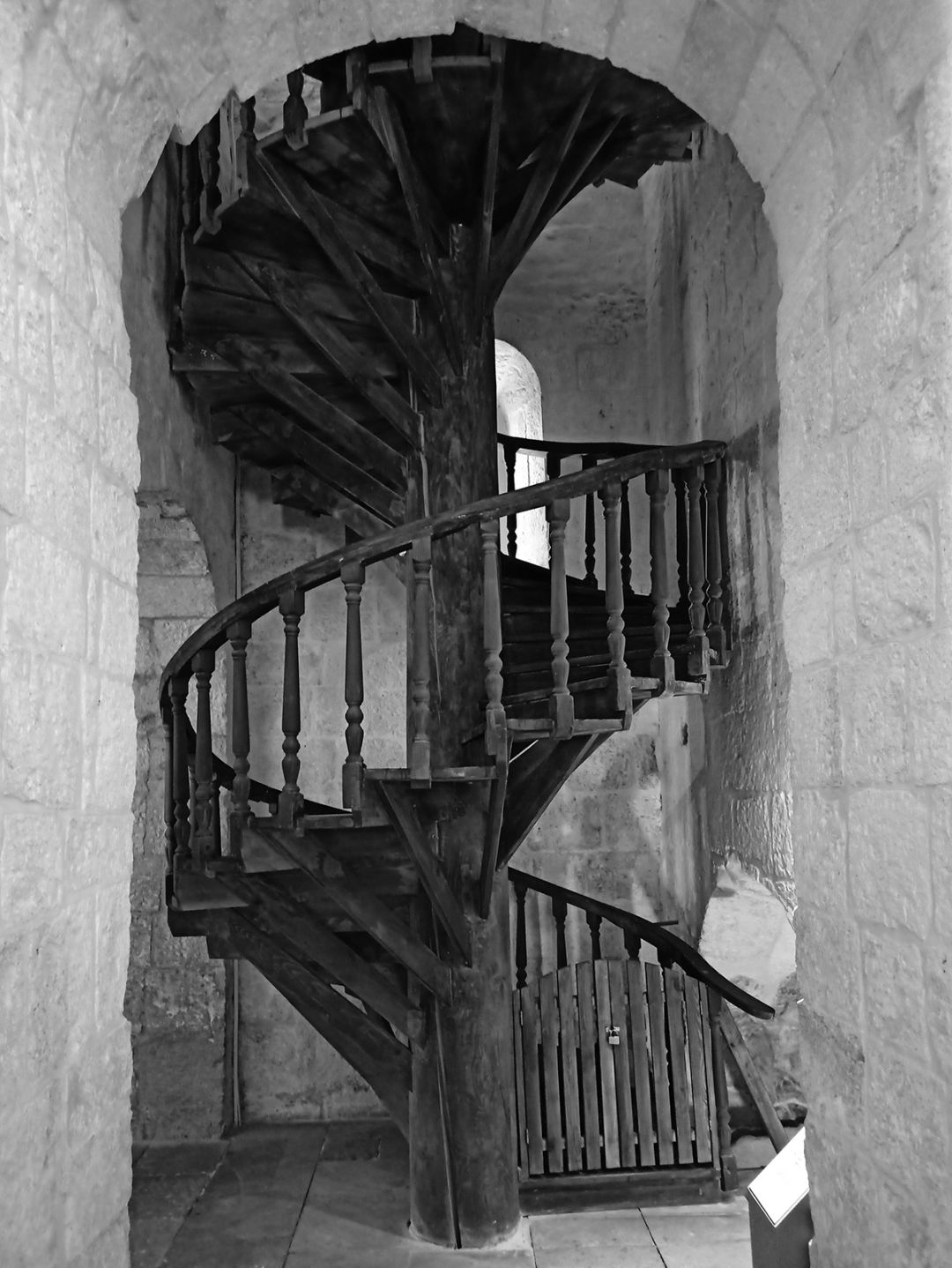 St. Nicholas Convent in the village of Sanino, 15 km from Suzdal

Vorsma
In the 16th century, near the town of Vorsma in the Nizhny Novgorod region, schema-monk Makarius founded this monastery. It was founded on the island in the middle of Lake Vorsma Since 1743, several generations of the Sheremetev family helped in providing the monastery with everything it needed. In Soviet times, it was almost completely destroyed.
Arzamas
The majestic Resurrection Cathedral stands on a high hill, occupying a dominant position in the ensemble of the Cathedral Square. Built entirely with public money, the Resurrection Cathedral was erected in honor of the victory in the Patriotic War of 1812, as a monument to the heroism of Russian soldiers.
St. Nicholas Convent is located near the Cathedral Square. It was founded in the times of Ivan the Terrible in 1580.
On the opposite bank of the Tyosha River from Arzamas, there is the village of Vyezdnoye. Here, too, in honor of the victory over Napoleon, a grandiose church was erected in the name of the Smolensk Icon of the Mother of God, which was the largest church in the Nizhny Novgorod province of that time.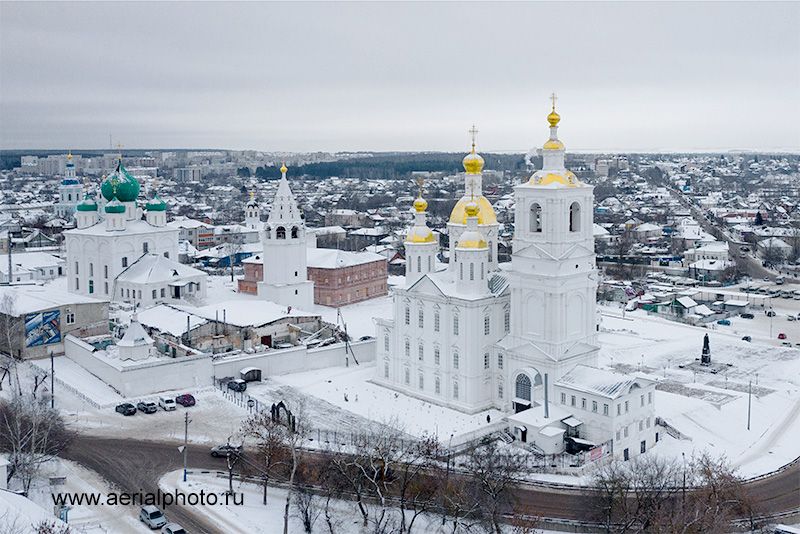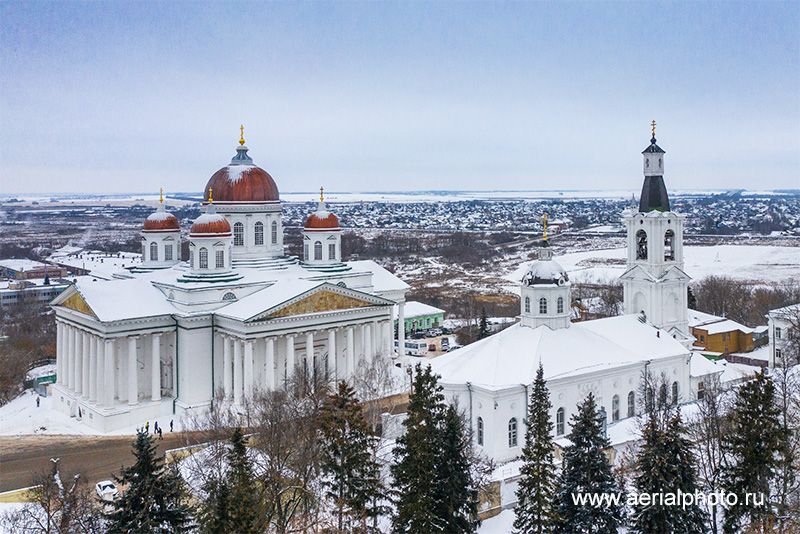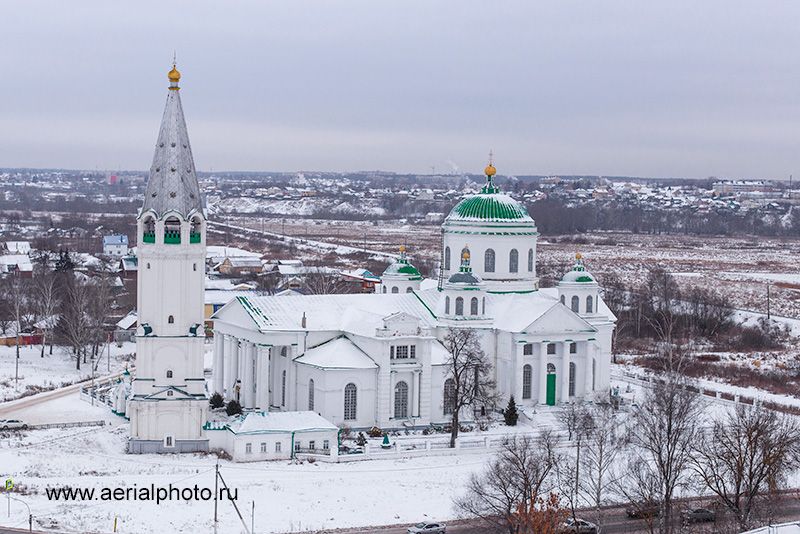 Church of the Smolensk Icon of the Mother of God. Vyezdnoye.
Murom
One can talk for hours about the ancient Russian town of Murom and its monasteries and churches. One paragraph is not enough. Therefore, you can just look at a few photos taken on a gloomy December day and the majestic snow-covered landmark of the city the Oka River.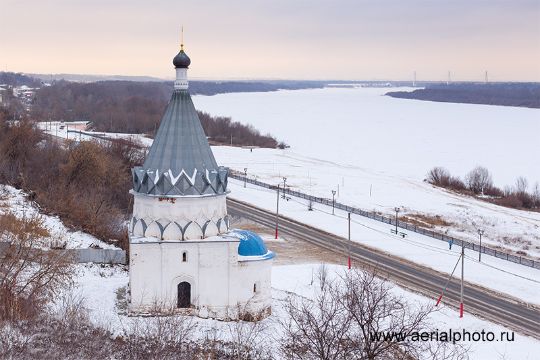 Cosmas and Damian Church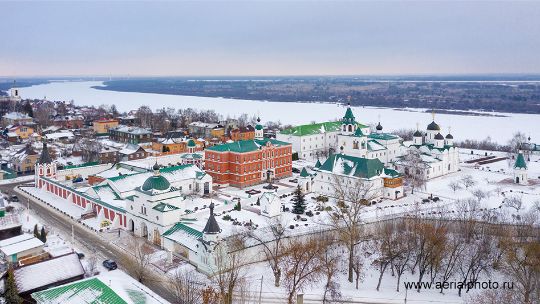 Savior Transfiguration Monastery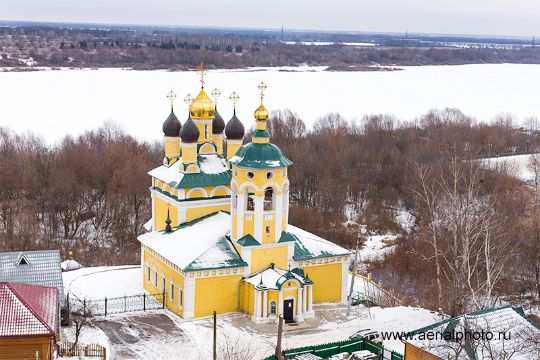 St. Nicholas Church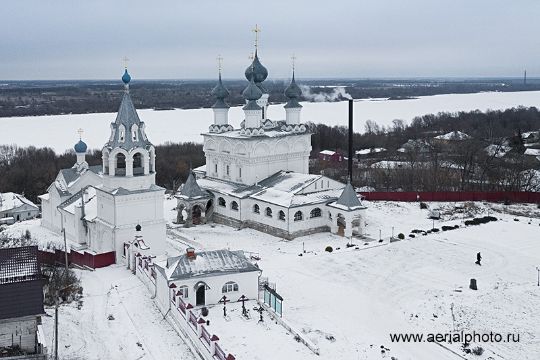 Holy Resurrection Monastery
We wish you all peace, good health and well-being. 
Stay healthy!